Judy has two shops on Etsy, Artsy Crafty and Frogs and Chicks
that have the most beautiful infant and toddler sized clothes!
Judy says
"I am addicted to sewing and crafting. I get much enjoyment out of doing things with my hands, and crafting ideas and patterns. I love making one of a kind (OOAK) and limited number items, often created with my own hand drawn and hand cut appliques..."
You can see the love in these handmade clothes!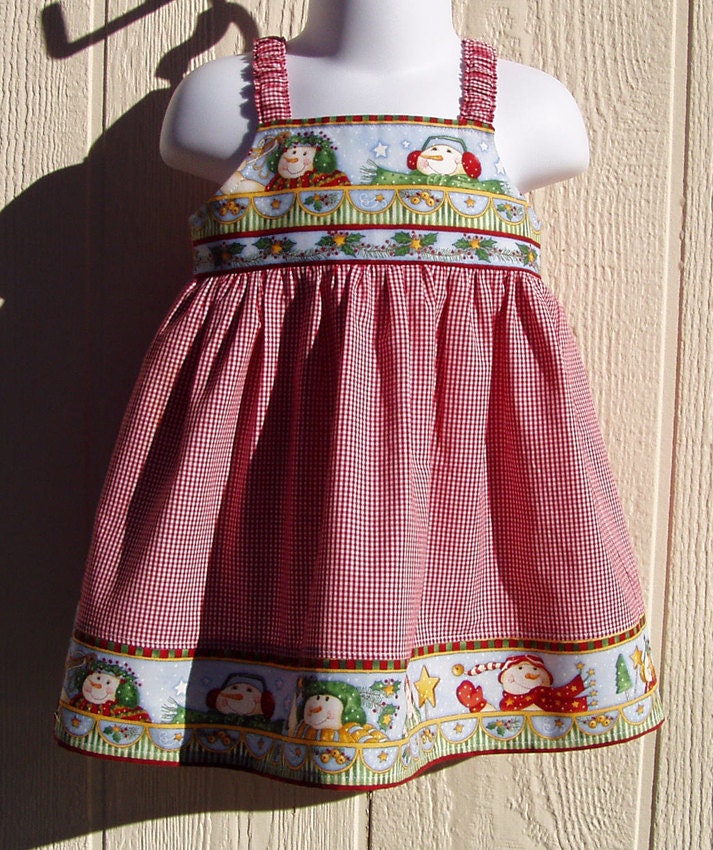 Snowman Faces Border Dress, size 12 months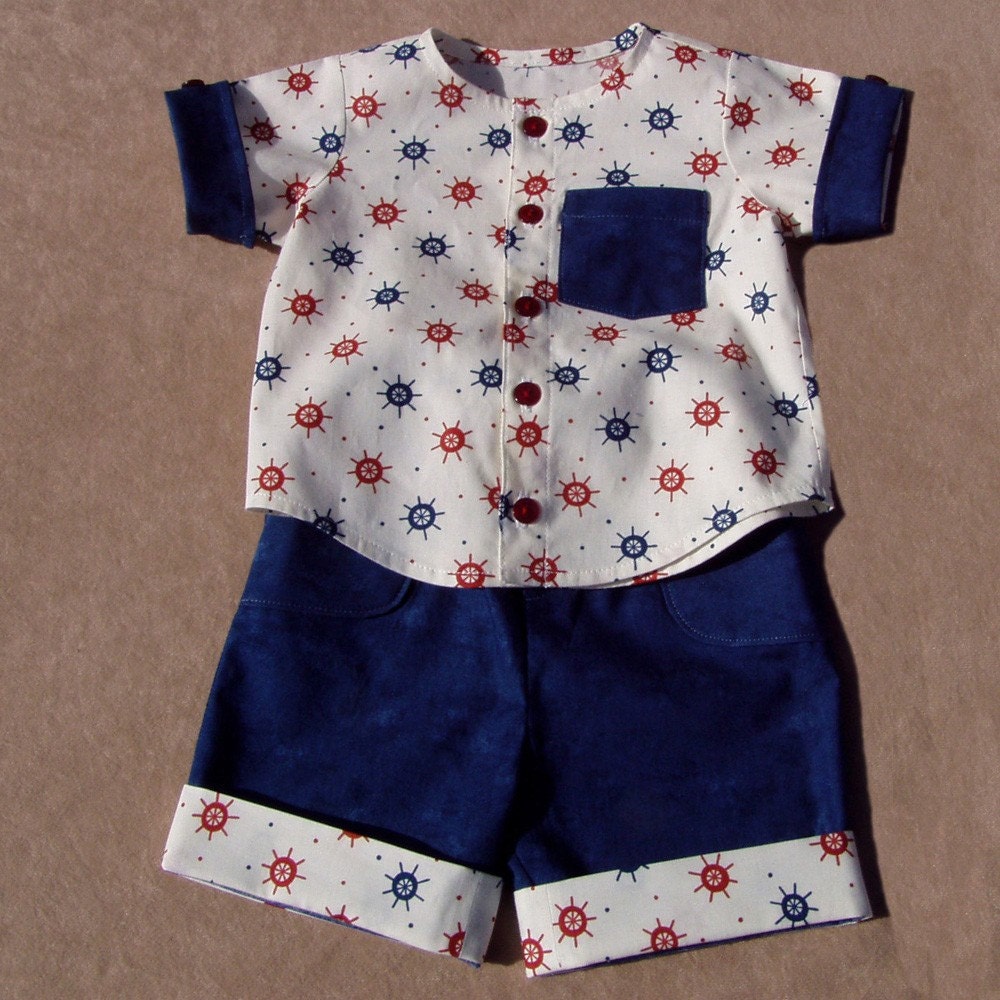 Ship Ahoy 2 piece infant boys short set, size 6 months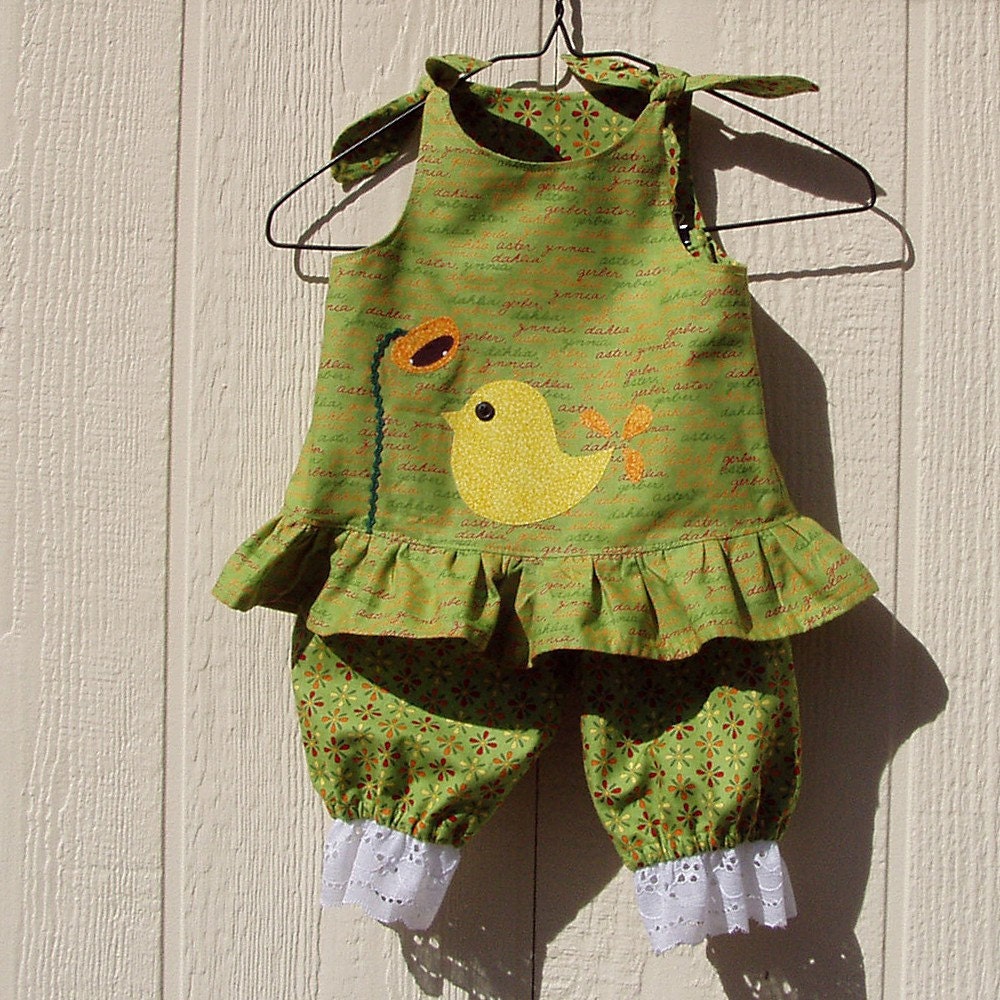 Yellow Bird, 2 Piece Set, size 6 months
If you have toddler or infant grandkids, this is the shop for you! Judy has some adorable outfits that she has made with special care!
"Designing jewelry is my passion. I also LOVE to shop. I've spent countless hours online searching for those perfect beads and findings that suit my "style". Of course, my "style" is constantly changing as the inspiration flows, so I'm always on the hunt for more. All of our artisan-made lampwork boro glass cabochons are made in-house by my son, glass artist Nathan Kjernisted. With a passion for glass, Nathan creates unique glass cabochons of outstanding quality and craftmanship."
Here are some true "jewels":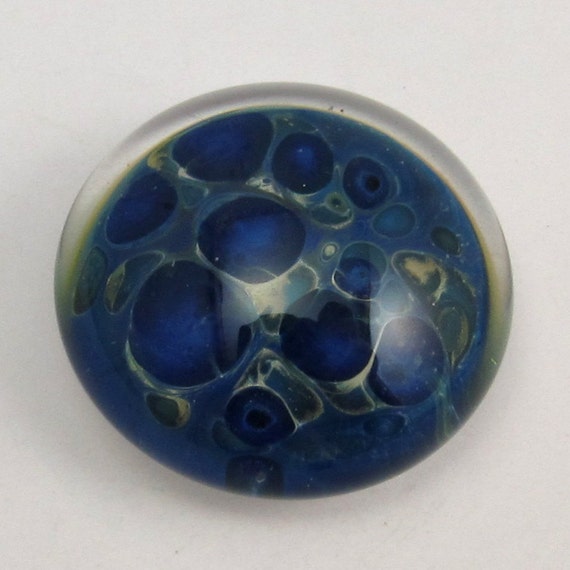 Lampwork Glass Cabochon Blue, Teal, Cream B201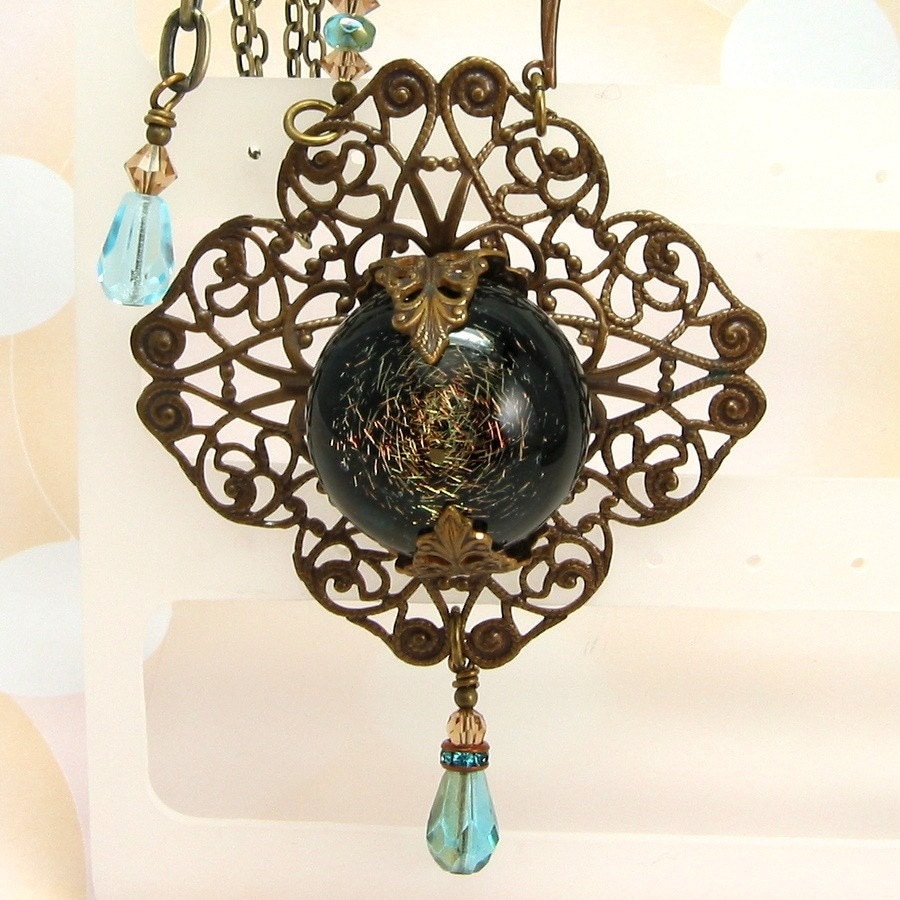 Filigree Lampwork Dichroic Cabochon Necklace, Earrings Set N529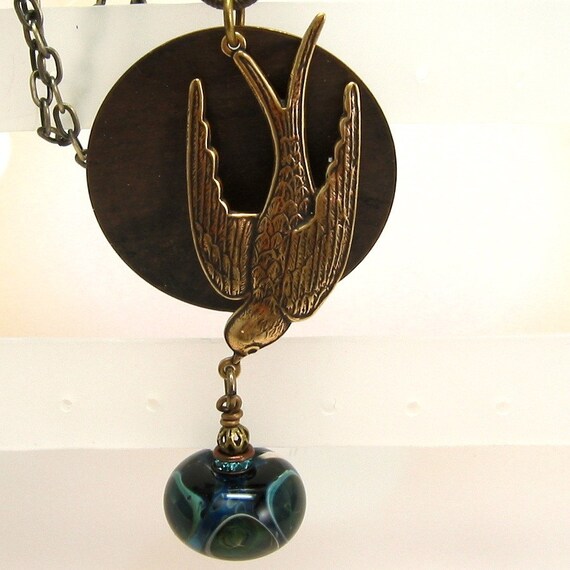 Bird Necklace, Lampwork Glass Bead N542
Wow! Lovely items, Shannon!
Deb of PaperCreationsbyDeb produces Handcrafted Scrapbooking and Paper Supplies
on Etsy. Deb says:
"I am a multimedia artist who specializes in expressing myself through paper. I love creating new designs and altering old ones in my little home studio here in Vermont."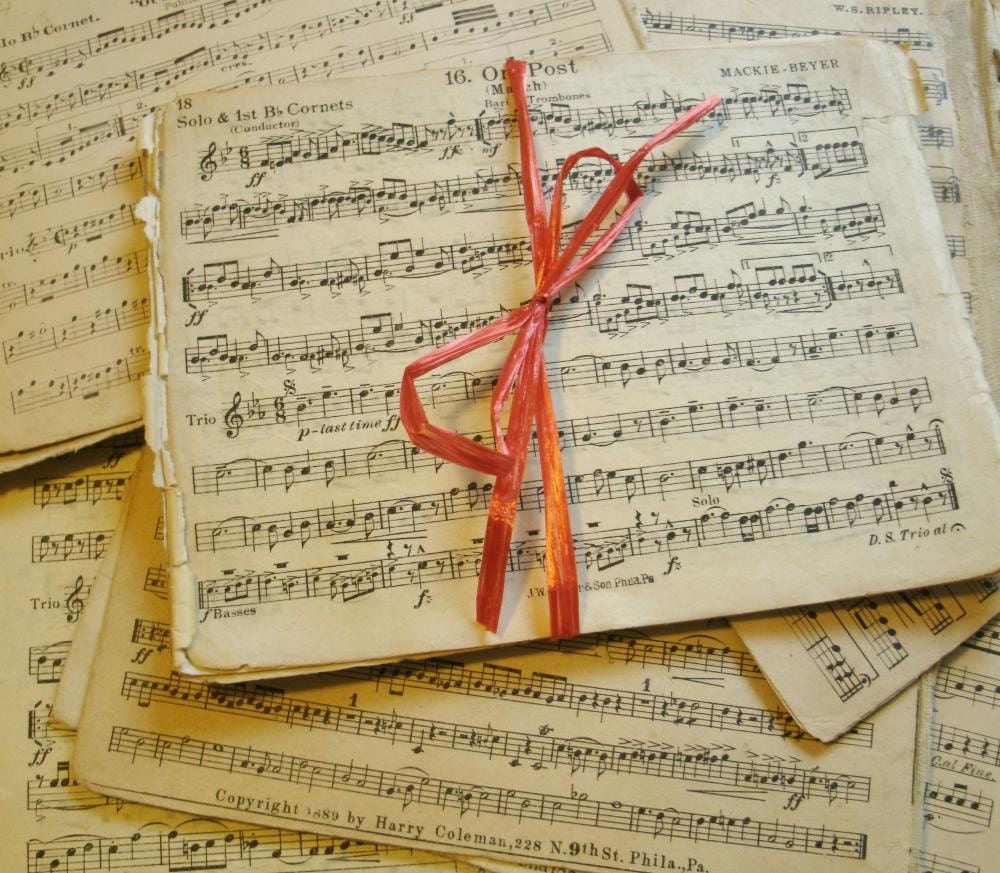 Vintage Music Sheets set of 5 vintage promo sheets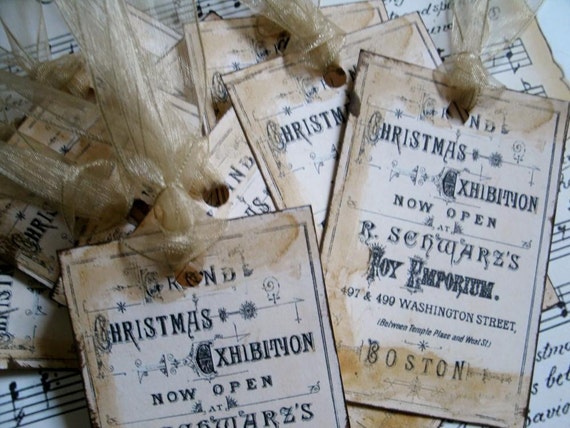 Christmas tags, set of 10 vintage style tags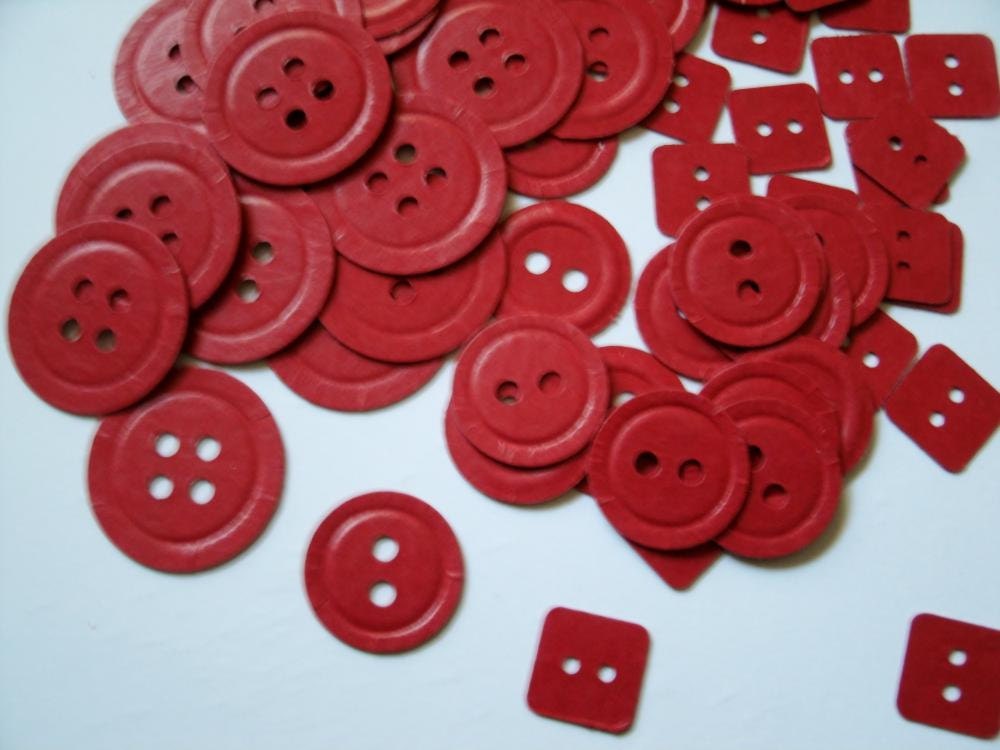 Paper Buttons set of 60 red embossed chipboard buttons
Check out Deb's lovely paper creations!
Jill of jill2day on Etsy says:
"My sweaters came from the love of textures and cuddly sweaters - and the lack of patience to knit the unique sweaters I wanted to wear! I started experimenting with using some of my quilt piecing techniques to make new sweaters out of old ones. Since then, new techniques (and new machines) have made producing them both structurally better and more efficient.
All sweaters, scarves, afghans and wrist warmers are repurposed and reconstructed - as am I! I used to be in the corporate world, but have successfully reconstructed myself into a full time artist making these one-of-a-kind garments!"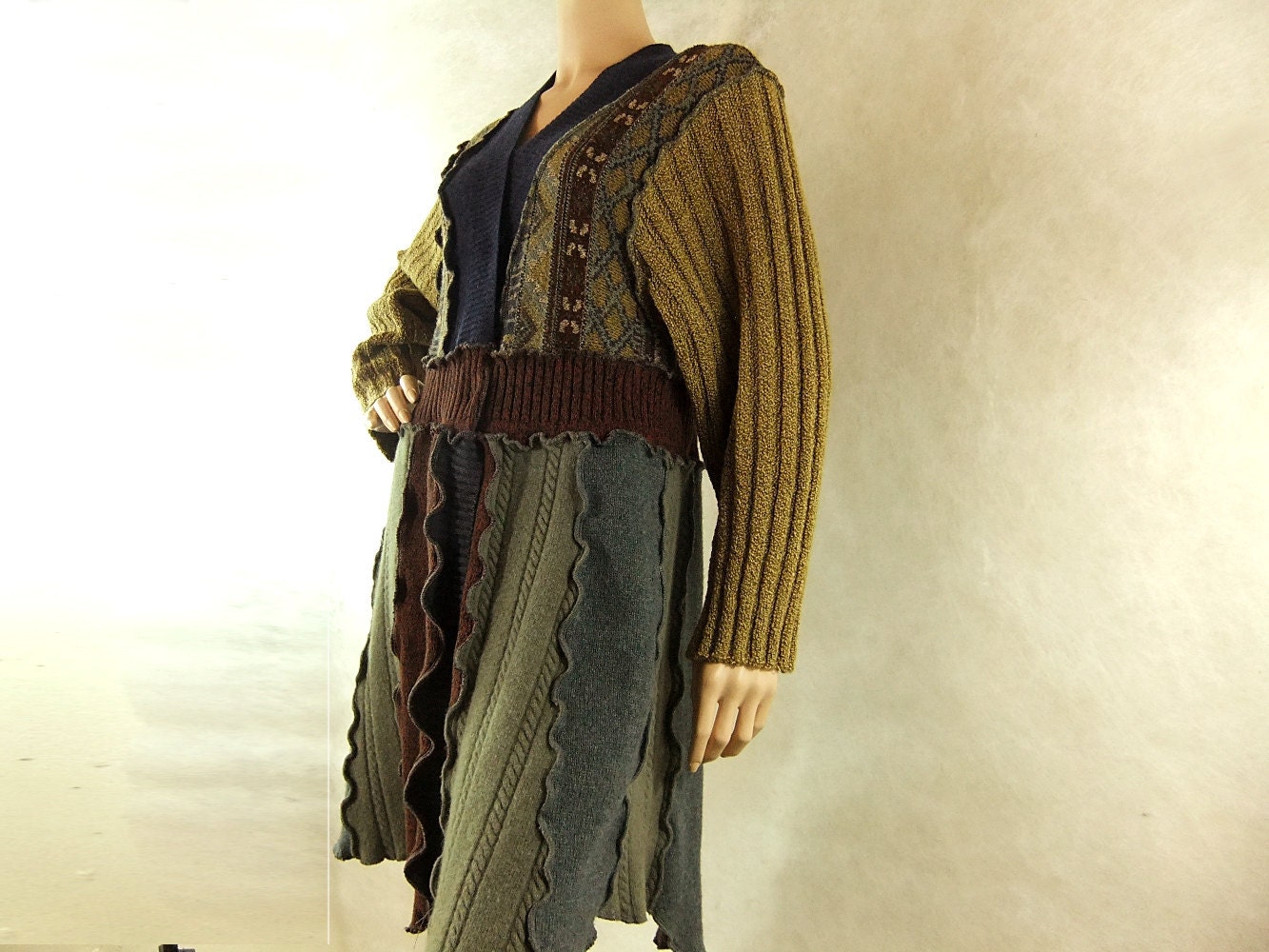 sweater tunic lagenlook gold and multicolor medium large women sweater
black and white blanket, patchwork, knit afghan made from recycled sweaters
MD to LG Long Tan Sweater Coat made from recycled sweaters
You must visit Jill's shop and see the incredible work she does!
What awesome artist folks we have in our Seniors group! Please visit each and tweet your favorites!