More creative handmade items from our Seniors
!
Betty at Homespun Alley says: "
I love all things crafty, antiques of all kinds, sewing, and vintage galore. My mail order business started with www.leescandles.com and has been in business for over 17 years. I added Grandma Betty's Body Butter products about 9 years ago. I have two daughters and one is Lady Artisan, on Etsy.. My other daughter is very busy being a Mom to 4 adopted kids and one 2 year old. "
Newest listing are these adorable lip butter covers:
Fits standard lip balm tubes and attachs to key chain ring
Body butter in a Texas shaped bar. Different scents available including unscented.
Repurposed Canvas Wallet
Lots of stocking stuffers here so visit and tweet your favorite items!
Kay at RetroSplurge says: "
My grandmother taught me to crochet. My mother showed me how to shop. My father taught me how to serve, and I taught myself how to make beaded jewelry. My education is in Horticulture and Retail Floristry. I am a gardener, an animal lover, and a craft designer in various media. As a former flea market seller, I feel I have found a more suitable venue here at Etsy."
Some Kay's wonderful creations:
Sterling Silver Wirewrapped, Fluorite Carved Gemstone Leaves, Dragonfly Toggle Clasp, Large Bracelet
Fingerless Gloves, Crocheted, Winter White, Open Stitch Roses Leaves Buttons Accents Acrylic Blend Yarn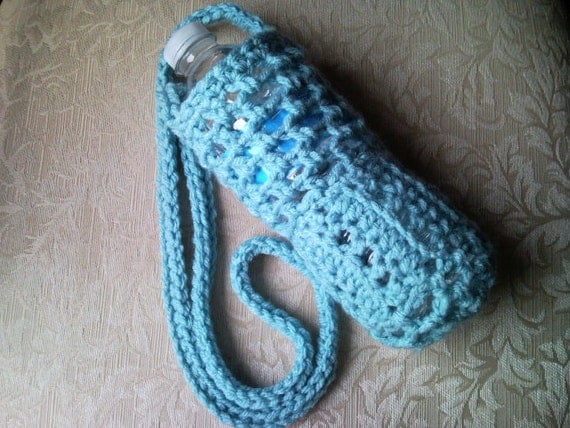 Crochet Bottle Cozy Aqua Blue Handmade Acrylic Water Tote Shoulder Strap Handle Textured Sleeve
Lovely creations, Kay! Please visit her shop on Etsy and tweet your favorites!
Marilyn of Marily1545 says: "A little about myself. I'm an artist. A person who creates is an artist.No matter what the medium. and I've worked with many. I love making jewelry, I started doing so because I couldn't always find what I wanted. By the way I was born in Nevada, (and that is pronounced Nevada with a long A sound on the middle A) Iowa, lived in Maxwell , Iowa. Moved to Calif. when I was 9. Lived in Tracy CA. until 5 yrs ago I now live in Lodi, Cal. (N. Ca)."
Marilyn's creations: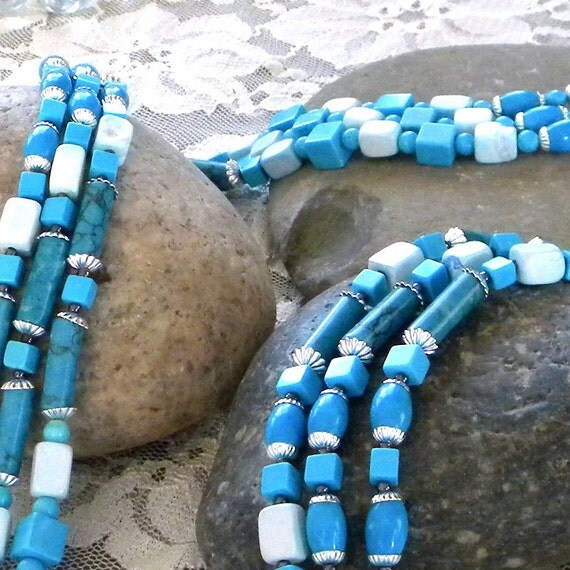 3 Strand Chalk Turquoise Necklace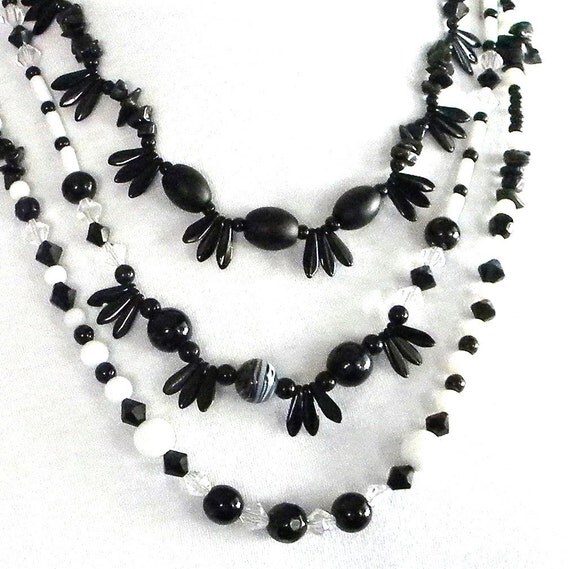 3 Strand Black and White Swarovski Crystal Dagger Necklace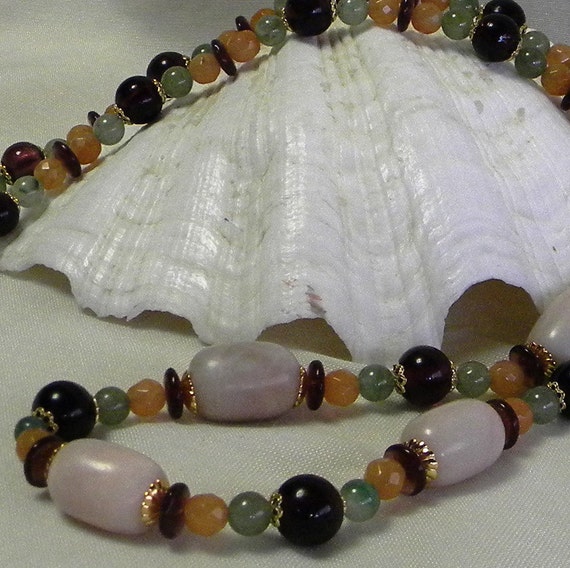 Necklace Pink Marble, Green Aventurine, Purple Glass, Gold Findings
Lots of choices here! Please visit her Etsy shop and tweet your favorites!
Ginny of West Coast Crafty Girls and CozyCatDesigns says:
"Creating is fun. I grew up in a home that valued creating things. My earliest memories of crafting is when my mother taught me to use her sewing machine. We always had a special crafting room with tables full of lots of supplies that had been collected from nature and yard sales. We had a little bit of everything. At one point we had a basement full of ceramic molds and a kiln for firing our creations, rock tumblers, and the list goes on and on. I am also on Etsy at
CozyCatDesigns.etsy.com
. Cozy Cat Designs has handcrafted unique cat beds and gifts for cat lovers. If you love cats or are looking for a special gift for a cat lover, please check out my shop."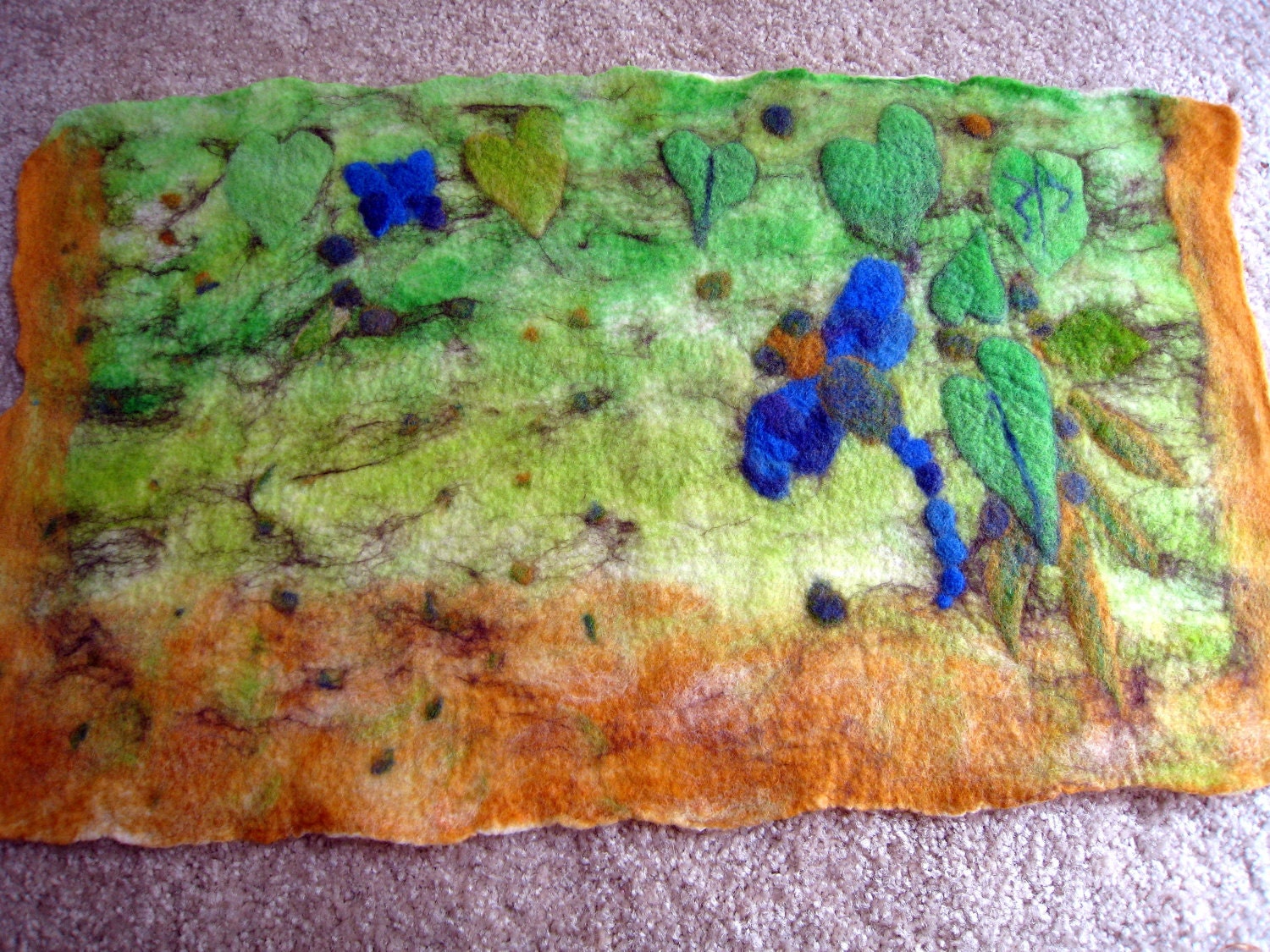 Picture - Dragonfly Wall Hanging: Wet Felted Merino Wool Original from my Dragonfly Series. 22" x 13". A Dragonfly is symbolic of Freedom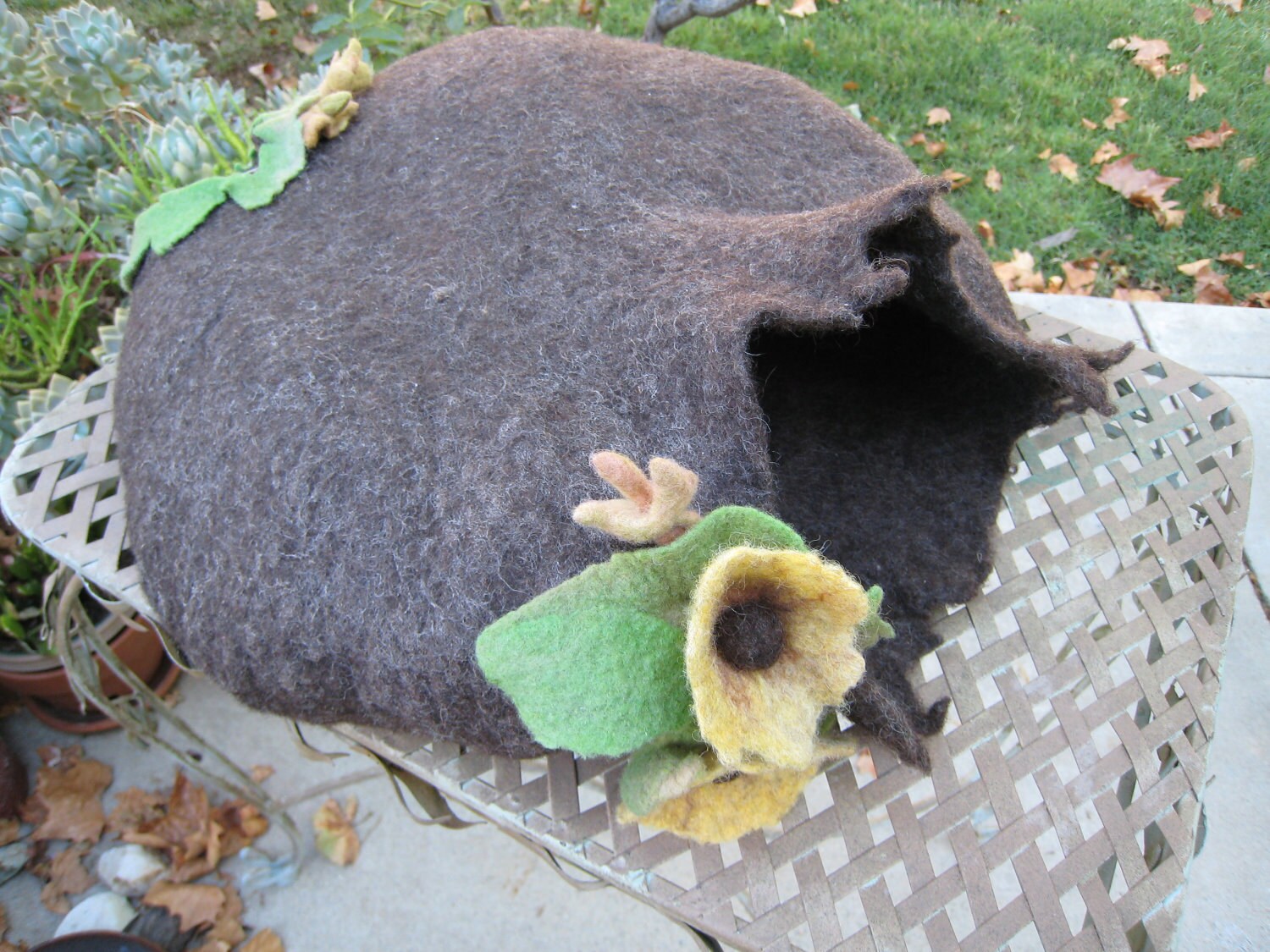 Small Felted Cat Bed - Cave - Handcrafted felted cat bed, brown wool. Washable. Designer Cat Beds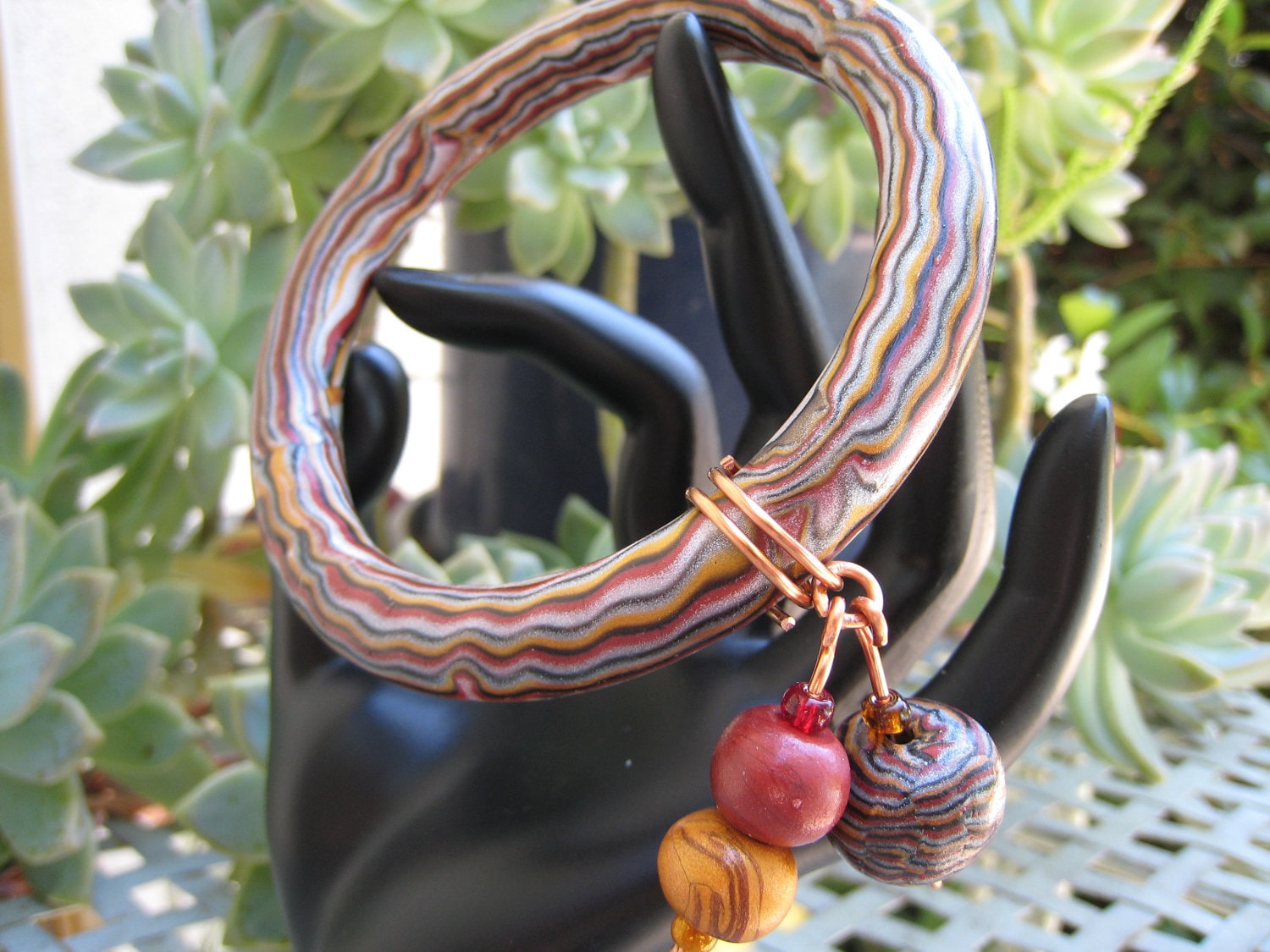 Bracelet Bangle Charm, in gold, copper, black, silver polymer clay. FREE SHIPPING USA.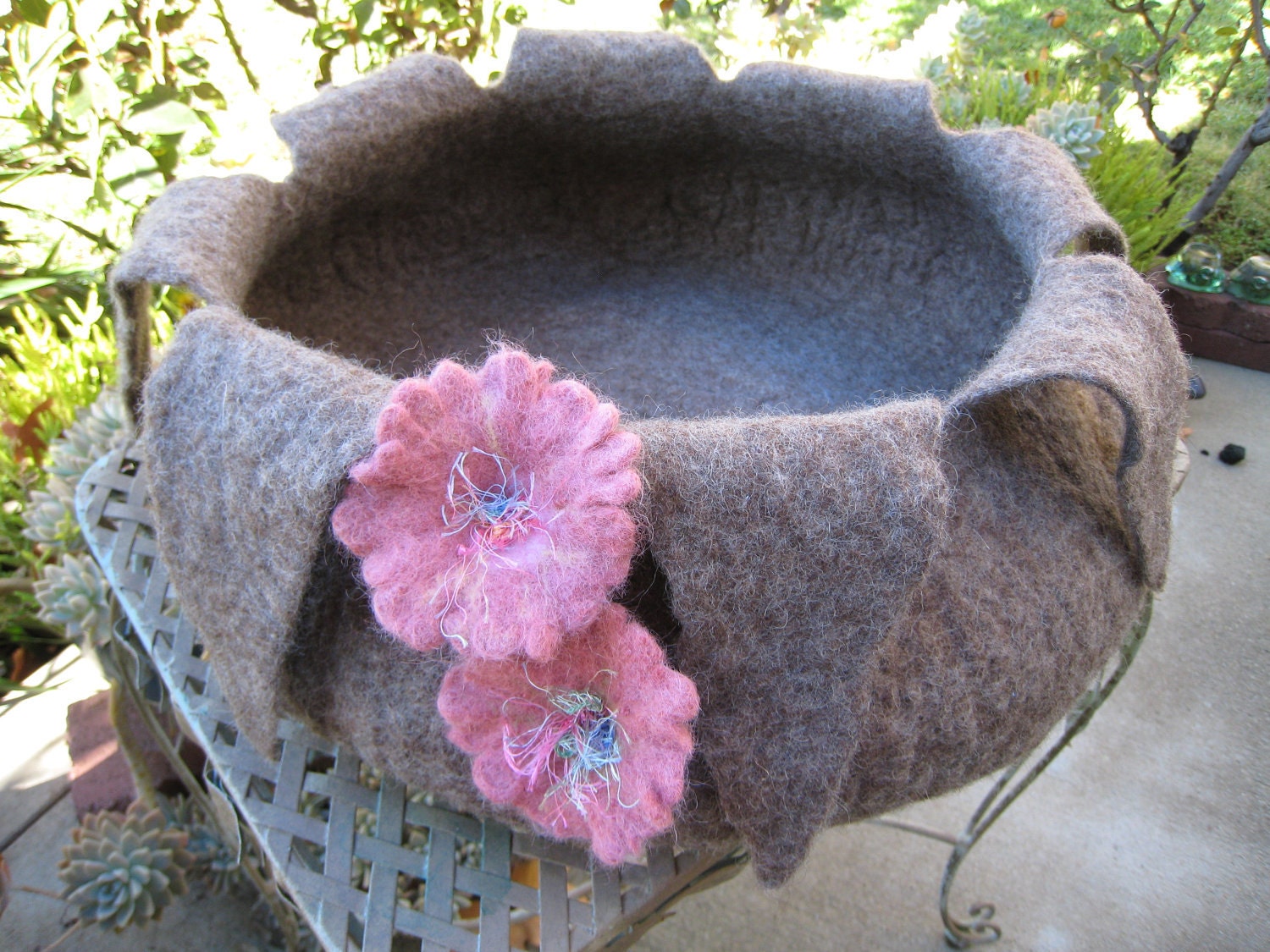 CAT BED: Bed is made without seams by Wet Felting Wool, Flower is Wet Felted and Attached by Sewing. Also great for a small dog.
Unique wonderful gifts to choose from, have fun visiting their shops and be sure and tweet your favorite items.